Our association organized its first Canada Day at the Canadian National Vimy Memorial.
On Saturday July 2nd, 2022, on the parking  of the Visitors Center, we welcomed more than 600 people, from 1 to 6 pm in our village created from scratch for the occasion. We had set up six barnums dedicated to activities on the theme of Canada and a 7th specially reserved for children and welcoming the public.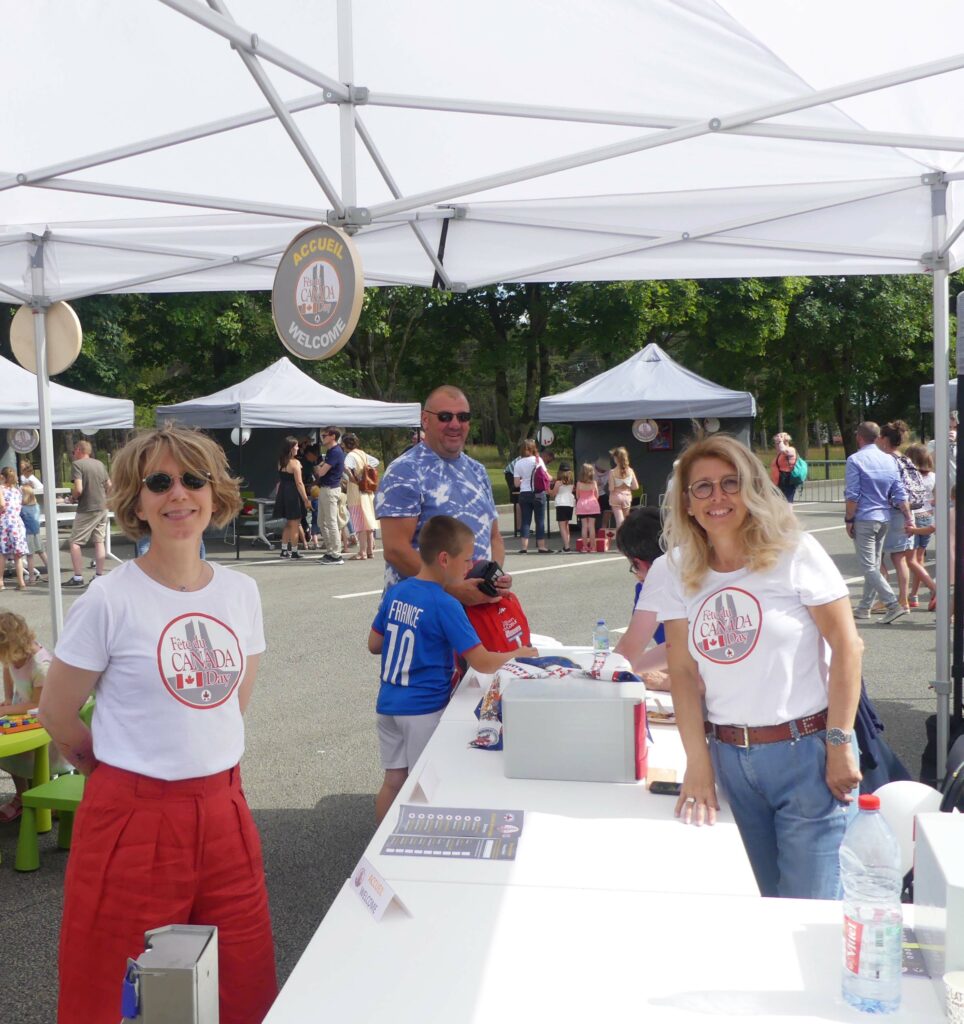 At the reception, Véronique and Anne distributed activity participation forms and directed visitors to discover our village. Timothée and Jacques managed the distribution of rewards and the treasure hunt.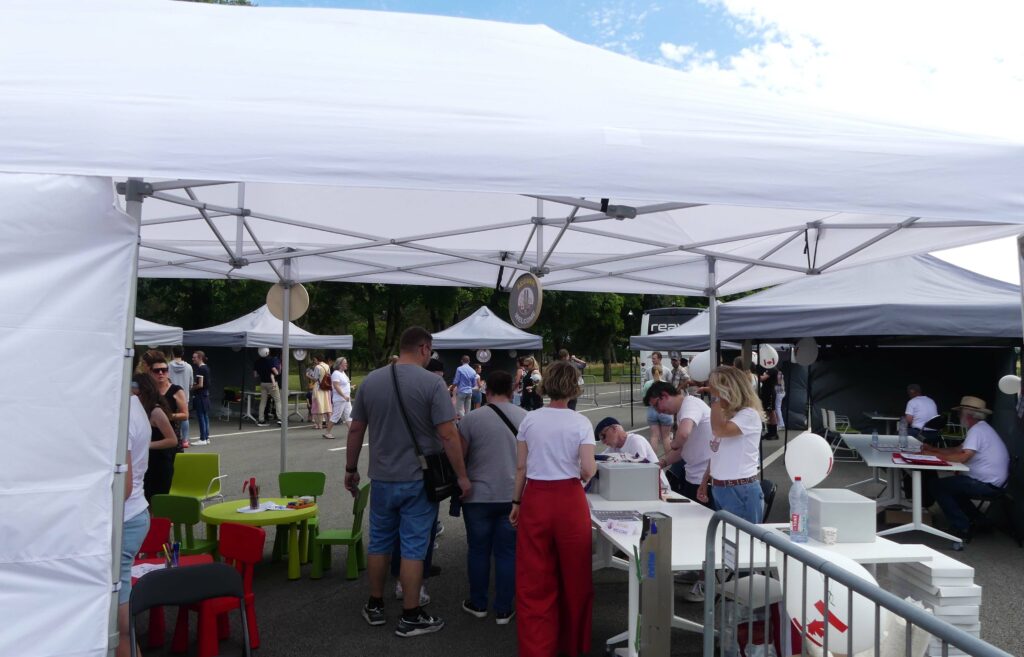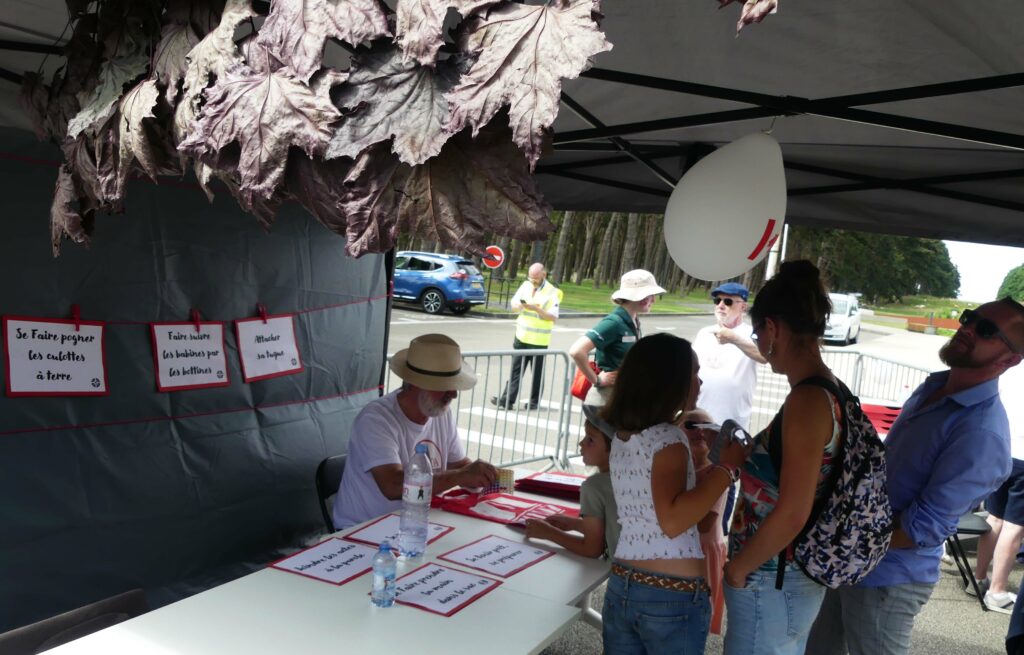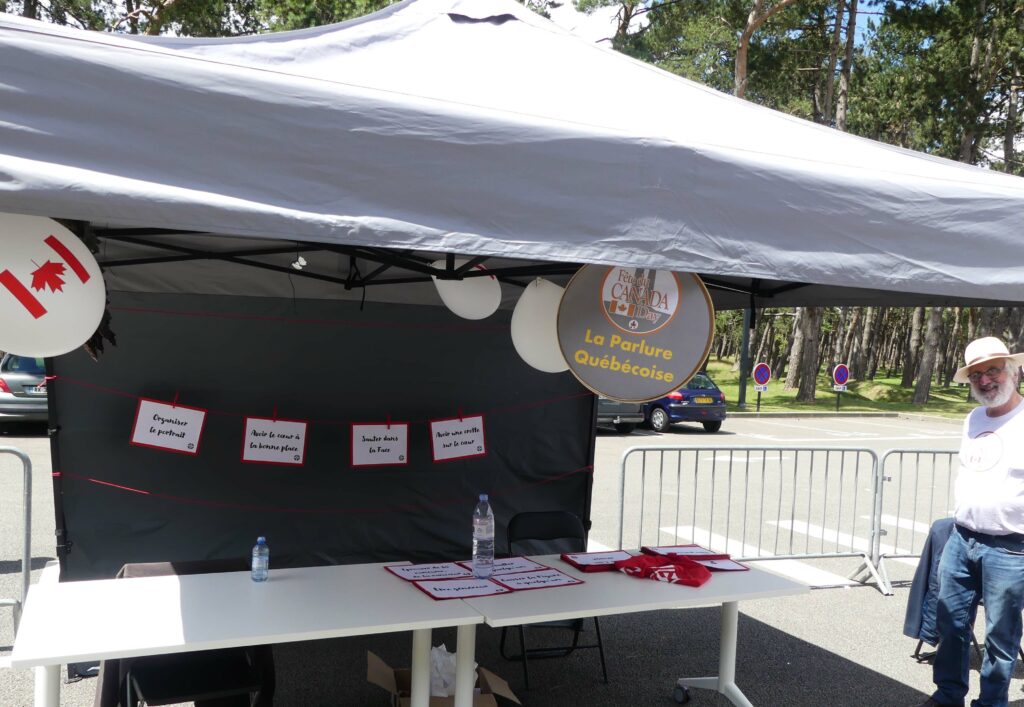 The first activity, which concerned « la Parlure Québécoise » (the Québec Speaking), was managed by our president, Philippe. The participants had to find the concordance between Québec expressions and their French versions.
Then Raymond welcomed them in his barnum for the Ring Toss Game.
The Crockinole Game, typically Canadian, has been emulated by many participants. Christine task was to guide the players to make them discover this game of skill but also of strategy. Another game, also typical for Canada, was hosted by Christian : the Washer Game.
The Canada Puzzle Map game was run by our Canadian friends : Katy, Olivia and Ocel. And at last, the Tin Can Alley Game was animated by Marc and his daughter Suzanne. The village watchman, Fabrice, kept an eye, and even both eyes out.
Last but not least, our village had a place dedicated to children, who were welcomed by Isabelle and Gérard.
As a reward for their participation, our visitors could enjoy the pancakes from the foodtruck, whose managers had been exceptionnally authorized to work on the site.
Translated by Jacques Paltani