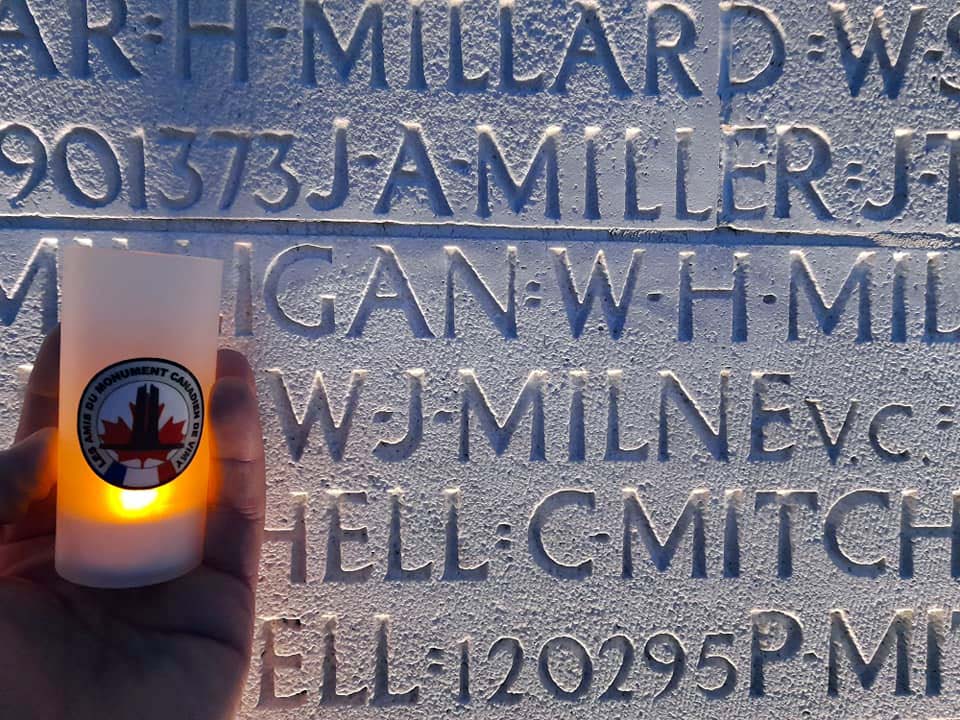 Organized by « Le Coquelicot-Following Their Footsteps » and our association, this vigil began at the Visitor Center of the Canadian National Vimy Memorial. Valérie Bince-Stuart, member of the « Friends of the Canadian Monument of Vimy » and president of « Le Coquelicot », suggested that we join the Memorial in silence in order to symbolically choose an engraved name among the 11 285 Canadian soldiers killed in France and who have no known grave.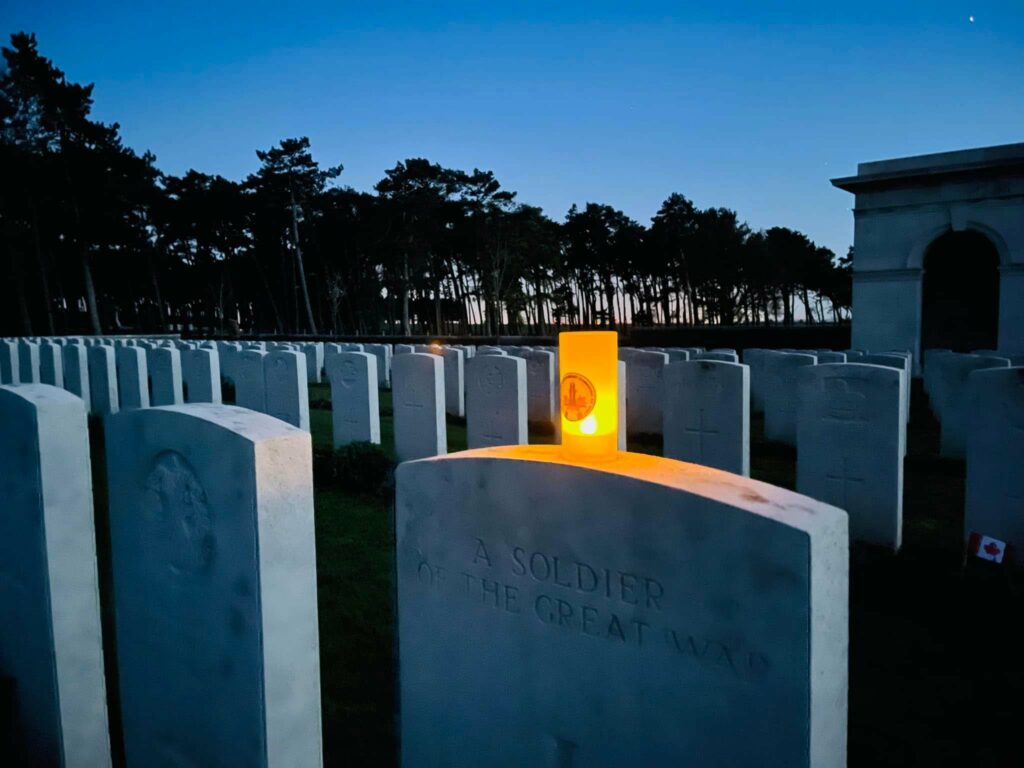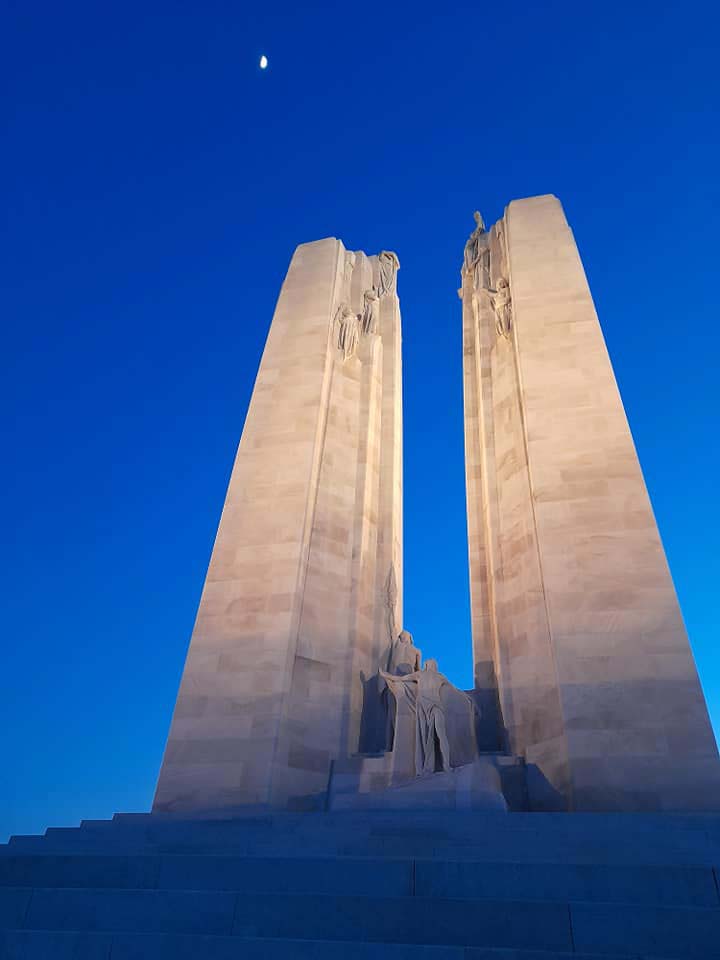 Once arrived at the Memorial, all of us were keen to immerse ourselves in this impressive list of names. Our goal was to honor one of those soldiers by symbolically placing a candle on an anonymous gravestone of the Canadian Cemetery no.2.
This cemetery was established by the Canadian Corps after Vimy Ridge was successfully stormed on April 9, 1917. Among those who are buried in the cemetery, some fell during the battle or died of wounds received during this one. However, most of the graves were dug only later for the burial of the dead found on the surrounding battlefields and in isolate graves, and who were transferred to the cemetery over a period of several years after the Armistice. The cemetery covers an area of 10 869 square meters and is surrounded by low seated stone walls.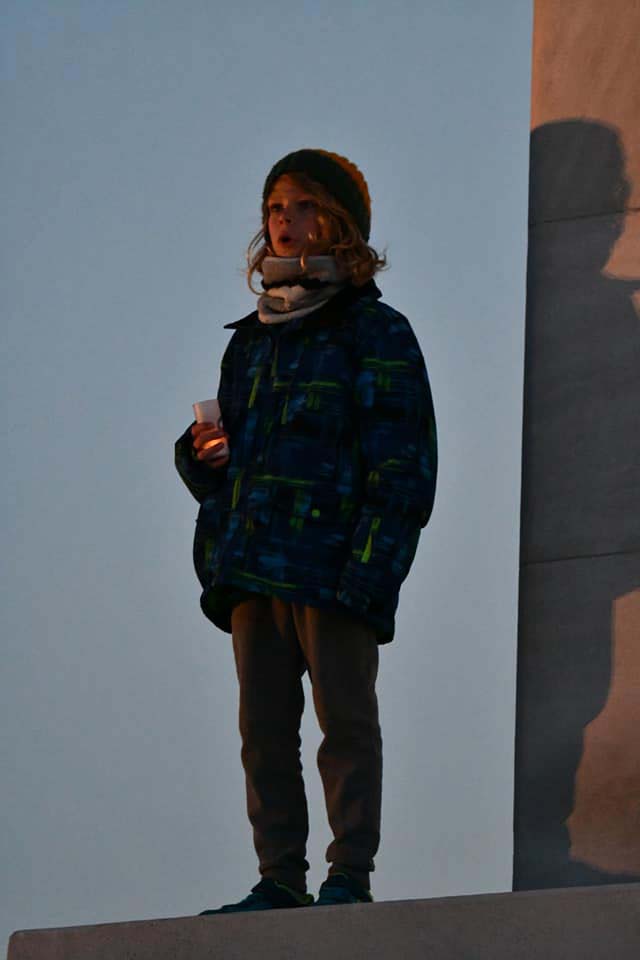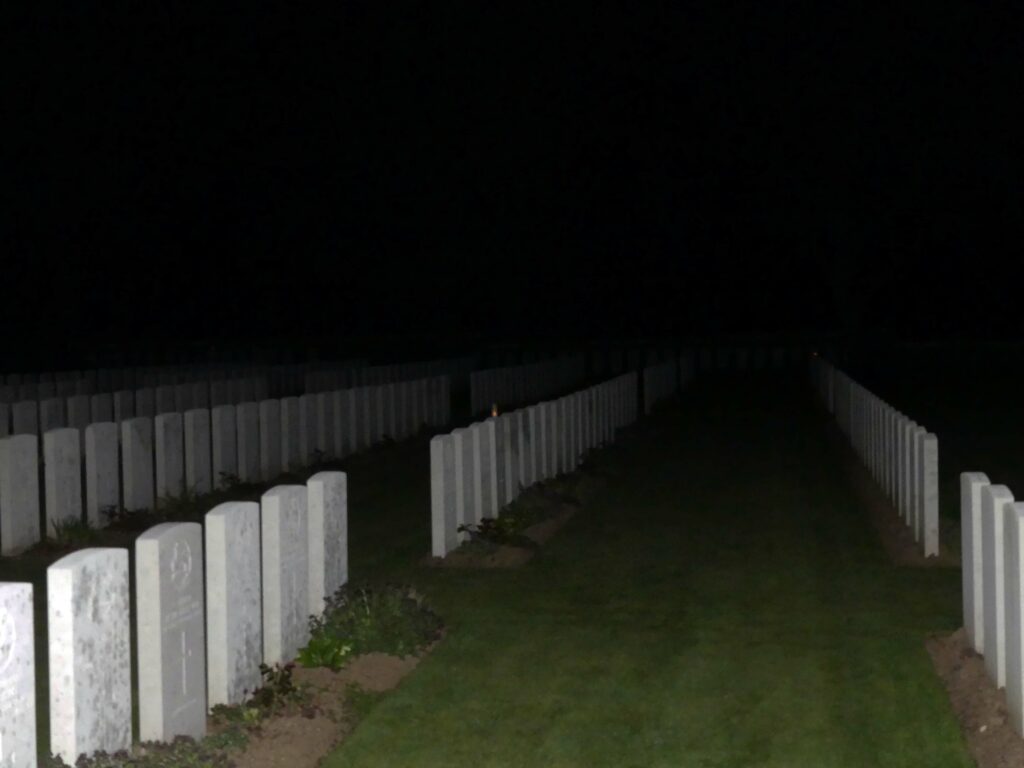 Once we reached the Canadian Cemetery no.2, we walked its paths almost religiously. After choosing a grave and lighting it with our candles, we took the time to pay homage to an unnamed soldier.
It was a moment of intense emotion !
We will remember them !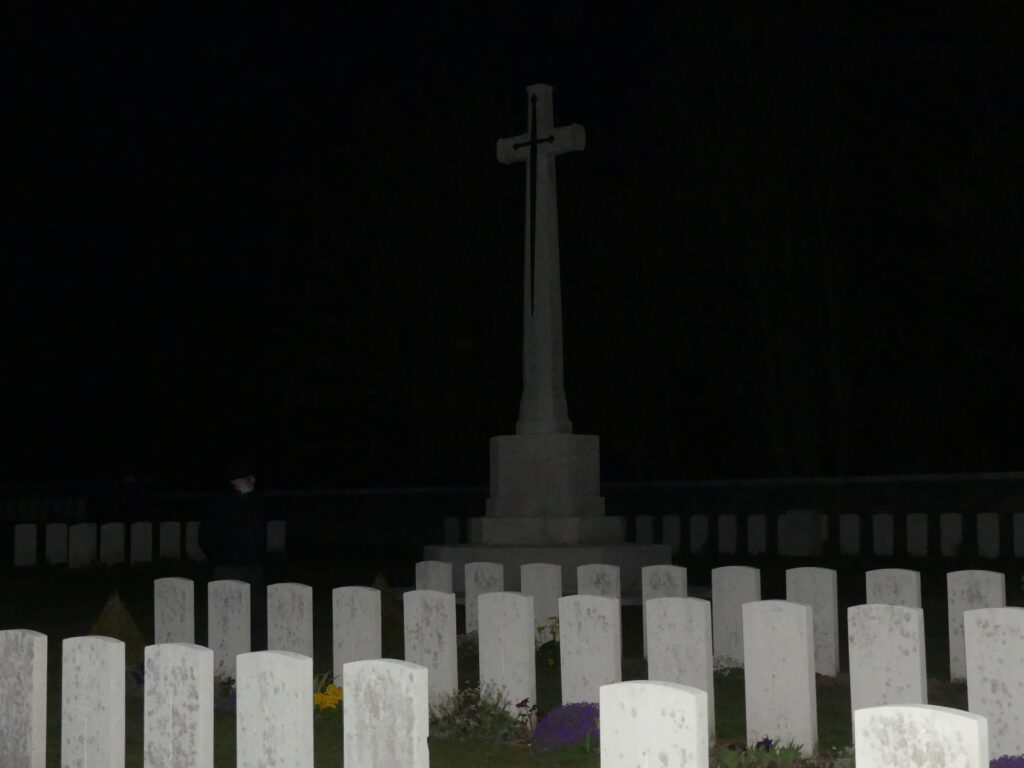 Credits photos : Valentin Pst, Jérémy Bourdon et Jacques Paltani
Translated by Jacques Paltani