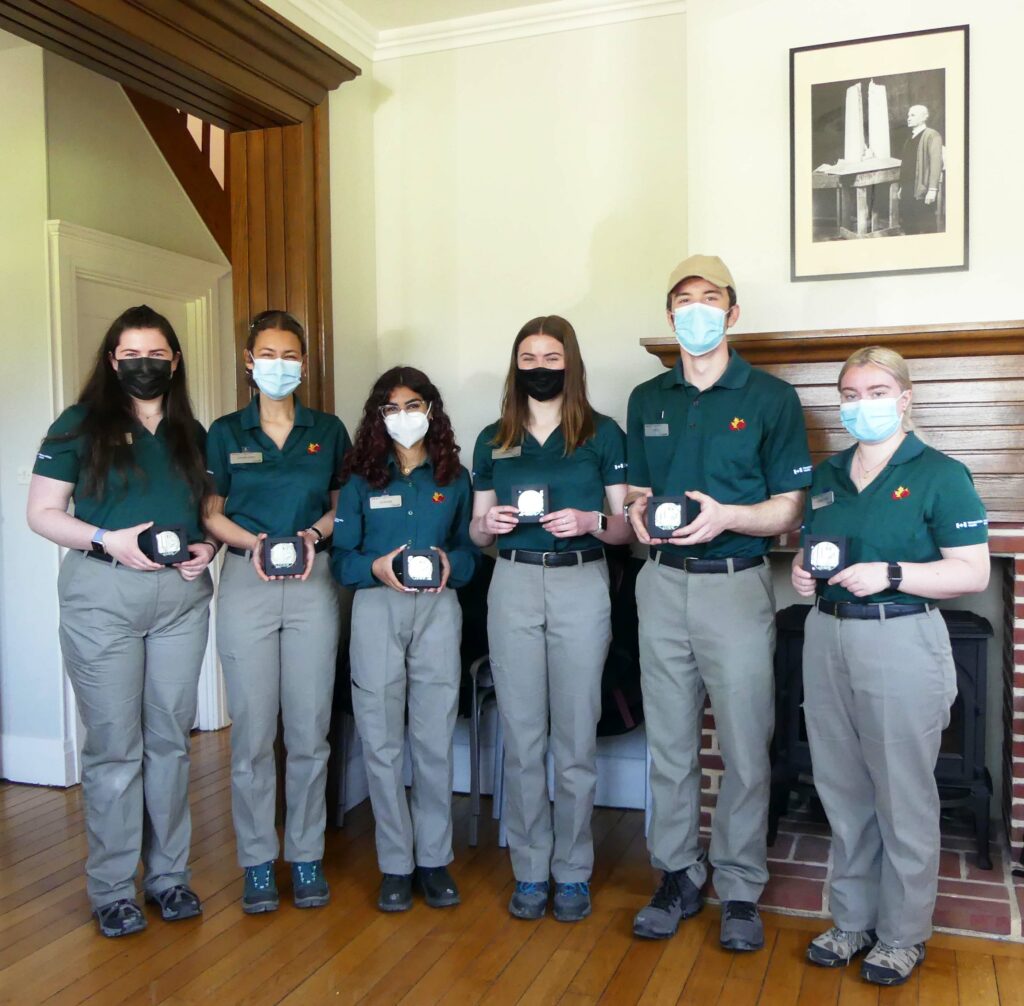 As tradition dictates, the Canadian National Vimy Memorial and Beaumont-Hamel Newfoundland Memorial guides medal was awarded to each guide for this winter session of 2022. Our President, Philippe Martin, accompanied by Anne and Fabrice Dubuc, represented our association. We salute the work and the cheerfulness of the guides and we would like to mention their names :
Alinah Charania, Ben Renouf, Charlotte Durban, Marie-Pier Crevier, Carly Clifford, Clara Devey et Zoe Batson (absente)
We wish you a bright future !
Translated by Jacques Paltani