During the pandemic, we did'nt have many contacts, and I must confess that during these our discussions focused mainly on the village of Rivière where you took up residence during your stay in France. That so beautiful village, where I was born, marked my childhood deeply. So, memories inevitably resurfaced, and Nando de Collo, was frequently mentioned.
What I will remember about you is your calm and your impassive appearence which does not let your emotions show through. You should become a poker player indeed !
I really got to know you during the preparations that marked the 105th anniversary of the capture of the Vimy Ridge, and I must admit that I appreciated your quiet strength and your efficiency. I was particularly amazed by the way you animated the group of guests from the Vimy Foundation. If one day you wish to choose another career, your path is all traced !
As we say in France, you deserve to be known !
In order to mark your visit to Vimy, I am giving you on behalf of our association, this magnificent frame, designed and produced by Anne. I wish your wife and yourself a pleasant return to Canada.

NB : the photograph used for the creation of the frame is by Jérémy Bourdon.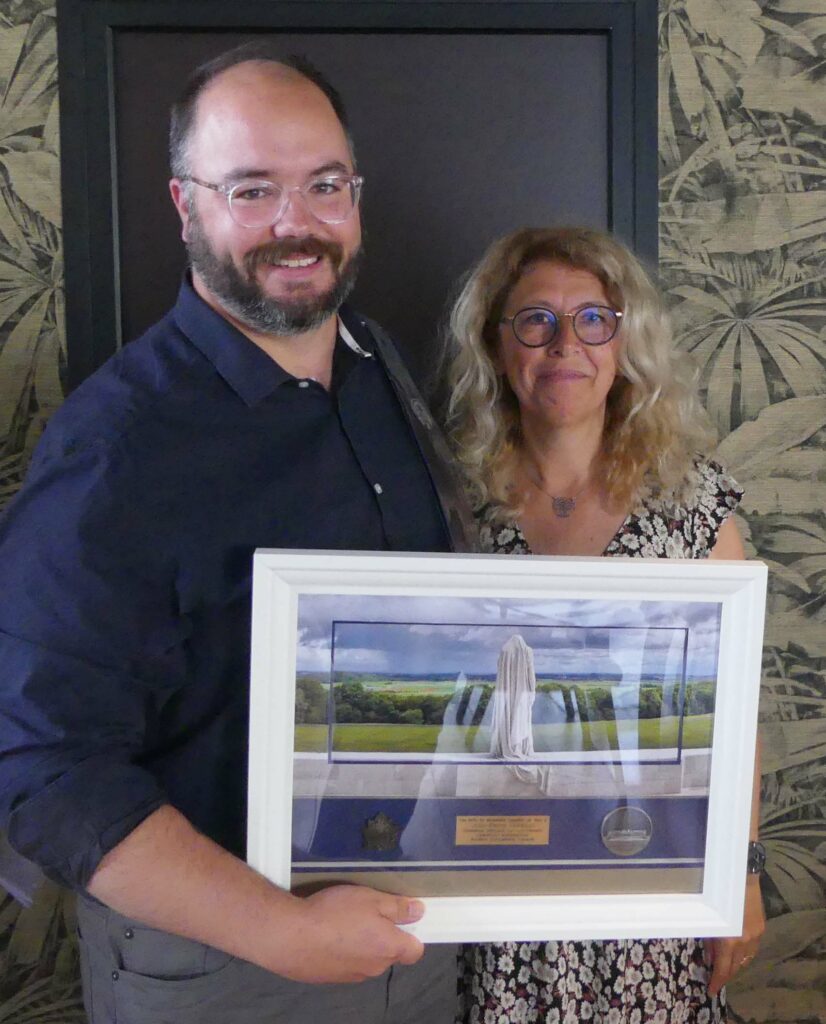 On this occasion, we welcomed two new members of our association. The very first members of Canadian nationality !
Translated by Jacques Paltani