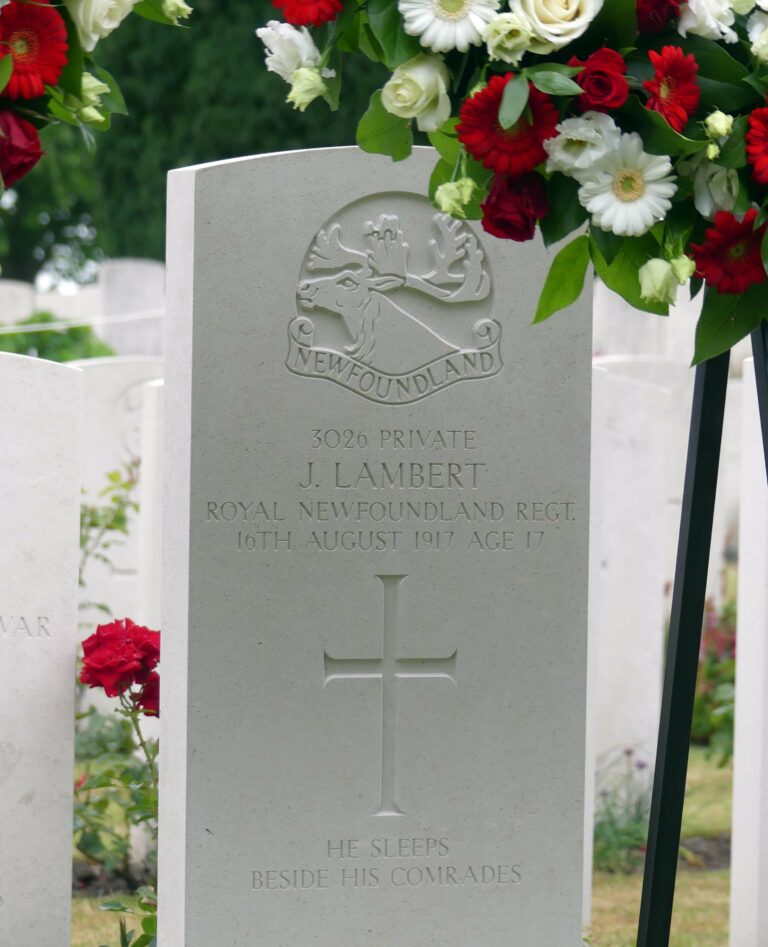 Burial of Private John Lambert by his unit, the Royal Newfoundland Regiment at the New Irish farm Cemetery located in West-Vlaanderen, in Belgium. Private Lambert died in August 1917 during the battle of Langemarck. He was 17 years old. His remains were discovered in 2016 and Canada's Department of National Defense announced his identification in December.
Private Lambert was buried next to two unknown British soldiers from unknown regiments, an unknown British soldier from the Royal Hampshire Regiment , an unknown British soldier from the Royal Fusiliers and an unknown German soldier. Members of John Lambert's family attended the ceremony.
Our association was represented by Anne and Fabrice Dubuc, Véronique and Jacques Paltani.
For more information you can follow this link :
https://www.canada.ca/fr/ministere-defense-nationale/services/histoire-militaire/histoire-patrimoine/identification-pertes-militaires/soldat-john-lambert.html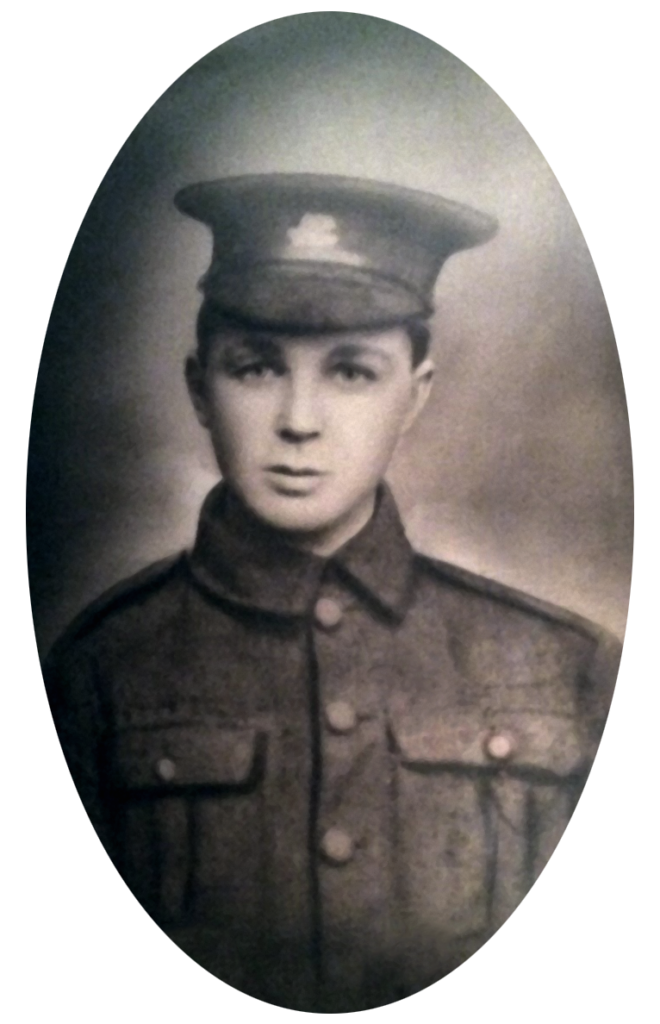 In April 2016, during an archaeologic dig near Langemarck-Poelkapelle, in Belgium, the remains of the skeletons of four soldiers were dicovered. Nearby these remains were some artifacts, including a shoulder badge from the Newfoundland Regiment, a cap badge from the Inniskilling Fusiliers, two shoulder badges from the Hampshire Regiment, general service buttons, British bullets and a few other small items.
Source of text and images on previous link.